[vc_row][vc_column][vc_column_text]
Office Procedures
Our office has a variety of services that Dr. Rea provides.
Below are a few examples of the procedures that Dr. Rea carries out in his practice. All procedures require a referral from your dentist or specialist.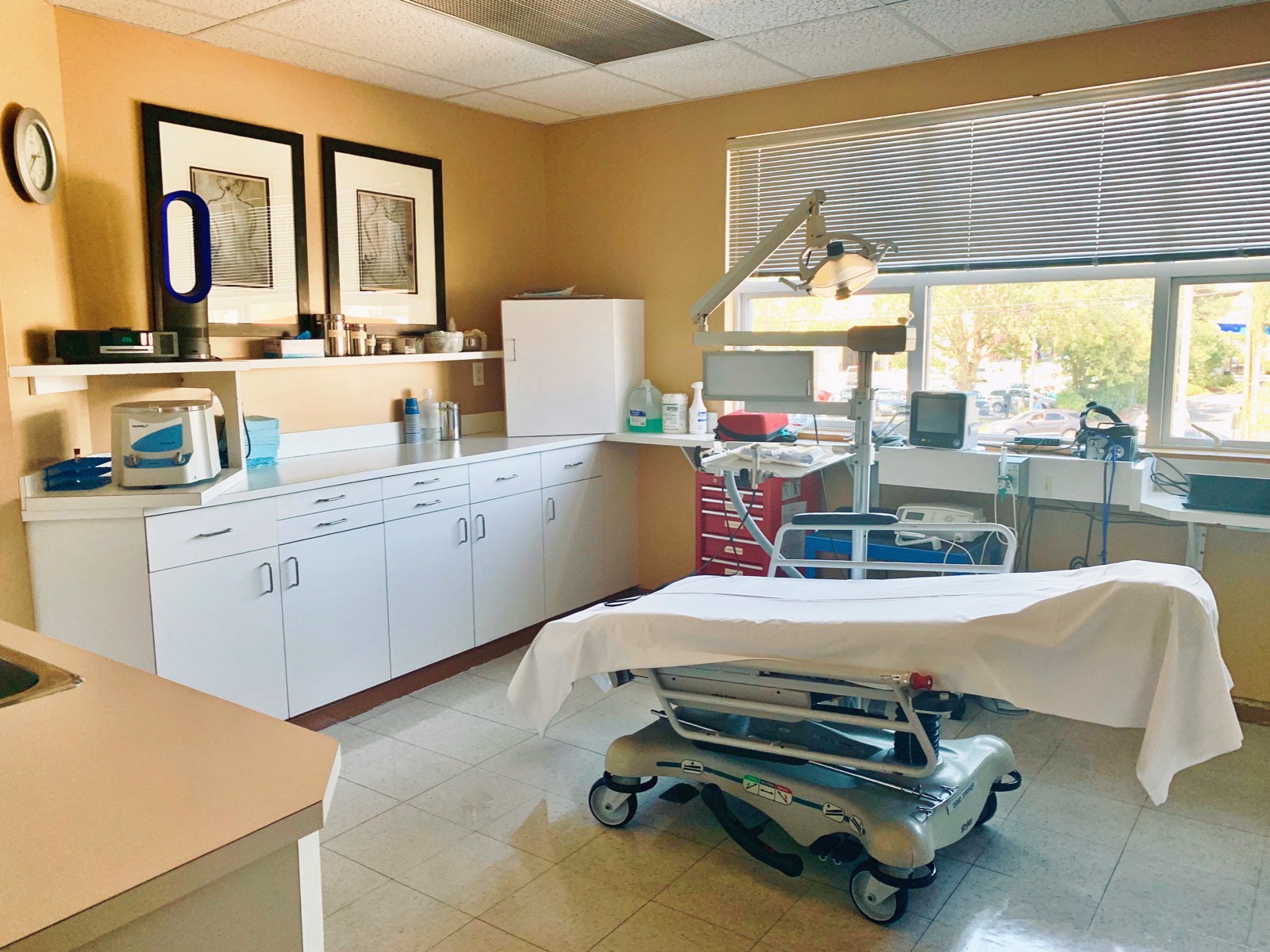 Implant Placement
A dental implant is an artificial root made of titanium metal. It is inserted into the jawbone to replace the root of the natural tooth. An artificial replacement tooth is attached to the implant. The implant acts as an anchor to hold the replacement tooth in place.
Wisdom Teeth Removal
Third molars, also known as wisdom teeth, can pose a risk to your dental alignment and/or dental health. Erupting in complicated positions, staying impacted, or due to age, oral surgeons are an option for the difficult removal of these teeth.
IV Sedation for Procedures
Our office offers IV sedation for patients who struggle with dental phobias, have medical complications that make IV an easier and better choice, or for those who prefer to have the option.
Biopsy Services
A biopsy (a surgical removal of a piece of tissue with a microscopic examination) can be conducted for a multitude of reasons. Once completed in our office, results are received within 1-3 weeks.
Bone Grafting
If your jawbone has shrunk or if it has not developed normally, you may be able to have a bone graft to build up the bone for the possibly of an implant. A bone graft is a way of adding new bone to your jawbone.
Orthognathic Surgery
Jaw surgery (or orthognathic surgery) may be needed when there are major differences in the size or position of the upper and lower jaws, and is often completed in conjunction with orthodontics.
Most procedures listed above require a referral from a dentist, doctor, or a specialist. If you are thinking about booking a consultation with our office, and are unsure if you need a referral, please get in touch with our front desk staff.
You may use the contact form on this page, or call us with the appropriate number listed on our contact page.
[/vc_column_text][/vc_column][/vc_row]