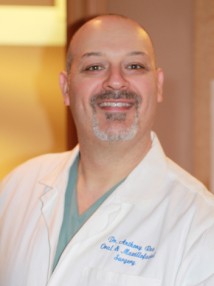 Dr. Anthony Rea, Certified Specialist in Oral & Maxillofacial Surgery
Dr. Anthony Rea was born and raised on the west coast of British Columbia. He earned his Bachelors of Science and Dental degree in 1998, at the University of British Columbia. He practiced general dentistry for 3 years prior to entering his hospital based 
residency training at the University of Washington in Seattle.
After receiving his certification in Oral and Maxillofacial Surgery from the University of Washington in 2005, Dr. Rea established a full scope oral and maxillofacial surgery practice in Victoria, BC. Currently, Dr. Rea is the Division Head of Oral and Maxillofacial Surgery for Island Health and South Island. In addition to his busy private practice, he maintains a hospital based practice
 with a 14-year affiliation at the Victoria General and Royal Jubilee hospitals. His experience in corrective jaw surgery, as well as jaw reconstruction following congenital and post-traumatic deformity, has made him a leader in the dental community.
At this time, he is the president of the British Columbia Association of Oral & Maxillofacial Surgeons. He is a Fellow of the Royal College of Dentists of Canada, a Fellow of the College of Dental Surgeons of British Columbia, and a certified specialist in Oral and Maxillofacial surgery.