What to Expect from Your First Visit to Our Office
For your first visit, your general dentist, dental specialist, or physician will refer you to West Coast Oral & Maxillofacial Surgery for an initial consultation.
Medical History Information
If you have a medical condition that may affect your surgery, let us know immediately so that sufficient time can be provided during your consultation to discuss it. We also ask that you bring a list of medications you are taking to your first appointment. Dr. Rea may require certain medical tests or evaluations be performed before you undergo surgery. We may also need a consultation with your physician or specialist prior to scheduling the procedure.
Consultation Fees
On the day of your appointment, your consultation fees as well as any radiograph charges are due. If you are covered by a dental insurance plan, please have this insurance ready for us so that we can help you with the claim to your insurance provider. Please also have ready your medical personal health number (Care Card).
Important
For patients under the age of 19, a parent or guardian must be present at the time of consultation.
What Happens on Your First Appointment
When visiting West Coast Oral & Maxillofacial Surgery for your first appointment, we conduct an oral examination and x-rays needed for diagnosis. Once the diagnosis is acquired, treatment options will be outlined. We will address any questions or concerns you may have at this point. Anaesthetic options will also be discussed, figuring out which is right for you: local anaesthetic, intravenous sedation, or general anaesthesia.
Then, a staff member will schedule your procedure, provide an estimate for the treatment plan, review surgical preparation instructions, and complete any claim forms for your insurance. If you have any questions following your consultation appointment, feel free to call or email West Coast Oral & Maxillofacial Surgery in Victoria.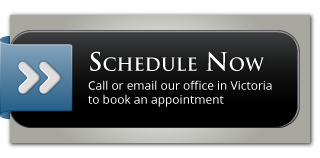 More Information
Download the PDFs below to learn more about your procedure and feel free to contact our office with any additional questions!